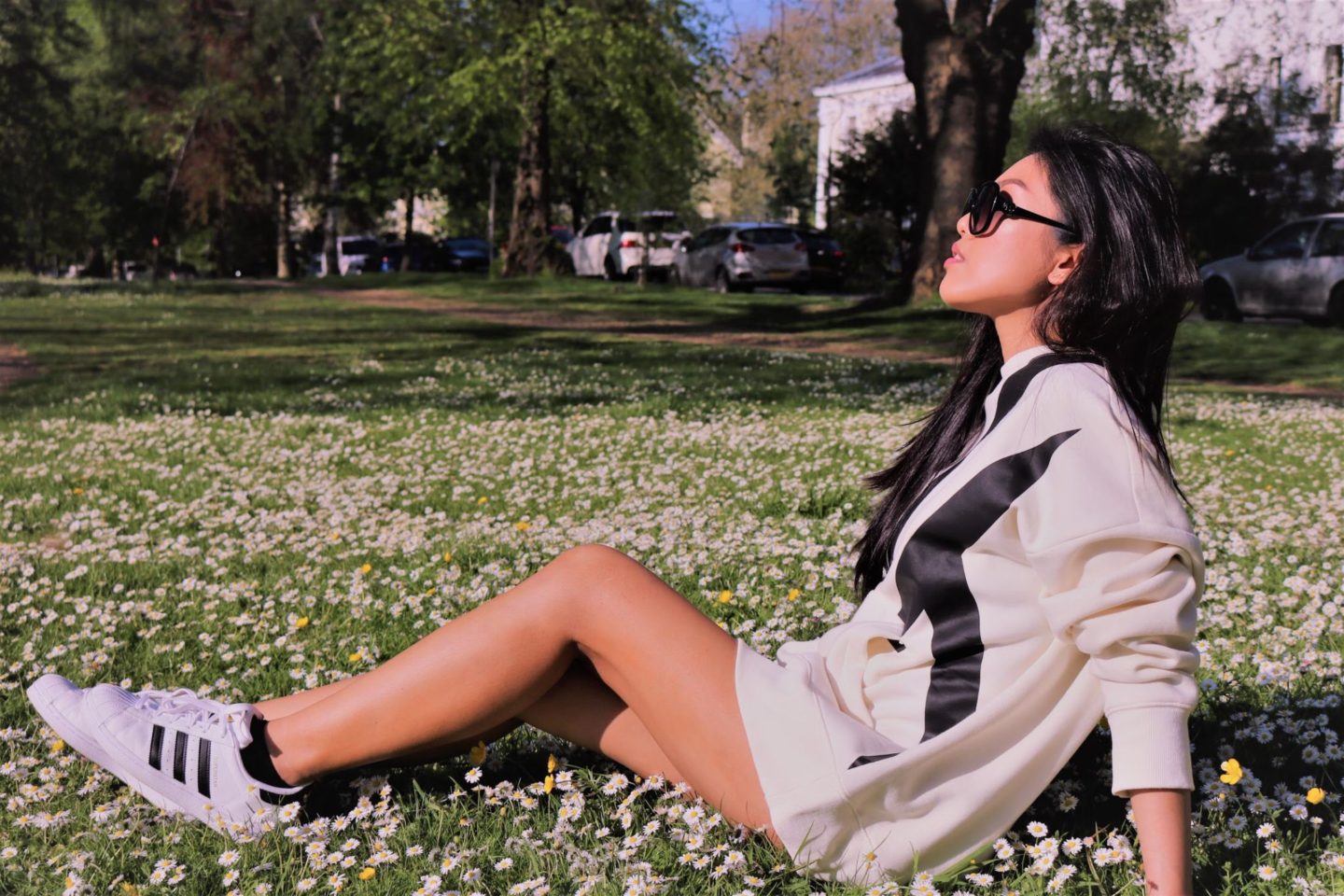 In-Between weather days are great; it's not too hot or cold. This doesn't mean we've stopped complaining about the weather though. When in-between weather hits, we don't know what to wear and we often find ourselves unable to decide whether we need a jacket or not. Yesterday was one of those days for me. One moment it was a little chilly then humid the next. Layering is of course the best way to go if we're unsure of what to wear but apart from the usual autumn/winter layering method we follow during these seasons, I have also found another great alternative to light jackets and knitwear and they are ~ Men's sweaters and jumpers.
Oversized jumpers have become a wardrobe staple for many years and they have proved that they are here to stay (forever…) I can't tell you how many times I've borrowed from my fiance's knitwear, jumper and sweater collection. He has even given me the free pass to his closet and that to me is worth more than boxes of chocolates and flowers.
I don't know about you but sometimes I find jackets and coats a little restricting especially when I'm driving. I used to wear a lot of leather and bomber jackets in the past and they are usually my go-to pieces. They go with pretty much everything; dresses, knitwear, jumpers and sweaters.
Now, when it's not too chilly, I'd rather layer within and then just put an oversized jumper or sweater on top of my basic pieces.
As we transition from summer to autumn, I also prefer to keep bare legs if my jumpers are long enough for the 'jumper dress' look. Bare legs help me keep cool when it gets a little warm.
I also find that men's jumpers are usually thicker and softer so I prefer buying sweaters from the menswear section.
This particular jumper is an XL and as you can tell it's a little too big for me but it's great because underneath this jumper, I'm wearing my favourite vest and white summer playsuit. Oh, and I love that this jumper has deep pockets! If you're wondering what I keep in these deep pockets, I can tell you that they're usually sweets and hair ties.
I wear my oversized jumpers with skinny jeans or great quality sporty leggings and trainers. In the winter, I wear my black oversized jumpers with leather ankle boots. Jumpers are also great pieces to wear underneath oversized wool coats. Oversized jumpers are pretty much the easiest piece to go for if you want something to wear with your favourite skinny jeans. They're like coffee and cream. They just go together always.
As we say a slow goodbye to summer, I can't help but look back at how great this summer has been for all of us. We have been blessed with so much sunshine! For me, this summer has been an awesome time and opportunity to make a lot of changes. I've taken the time to change a lot in terms of my habits and lifestyle choices. It has also been a relaxing and refreshing season filled with so much more time spent living than scrolling my online newsfeed.
I hope this season has brought you so much happiness too…
Shop