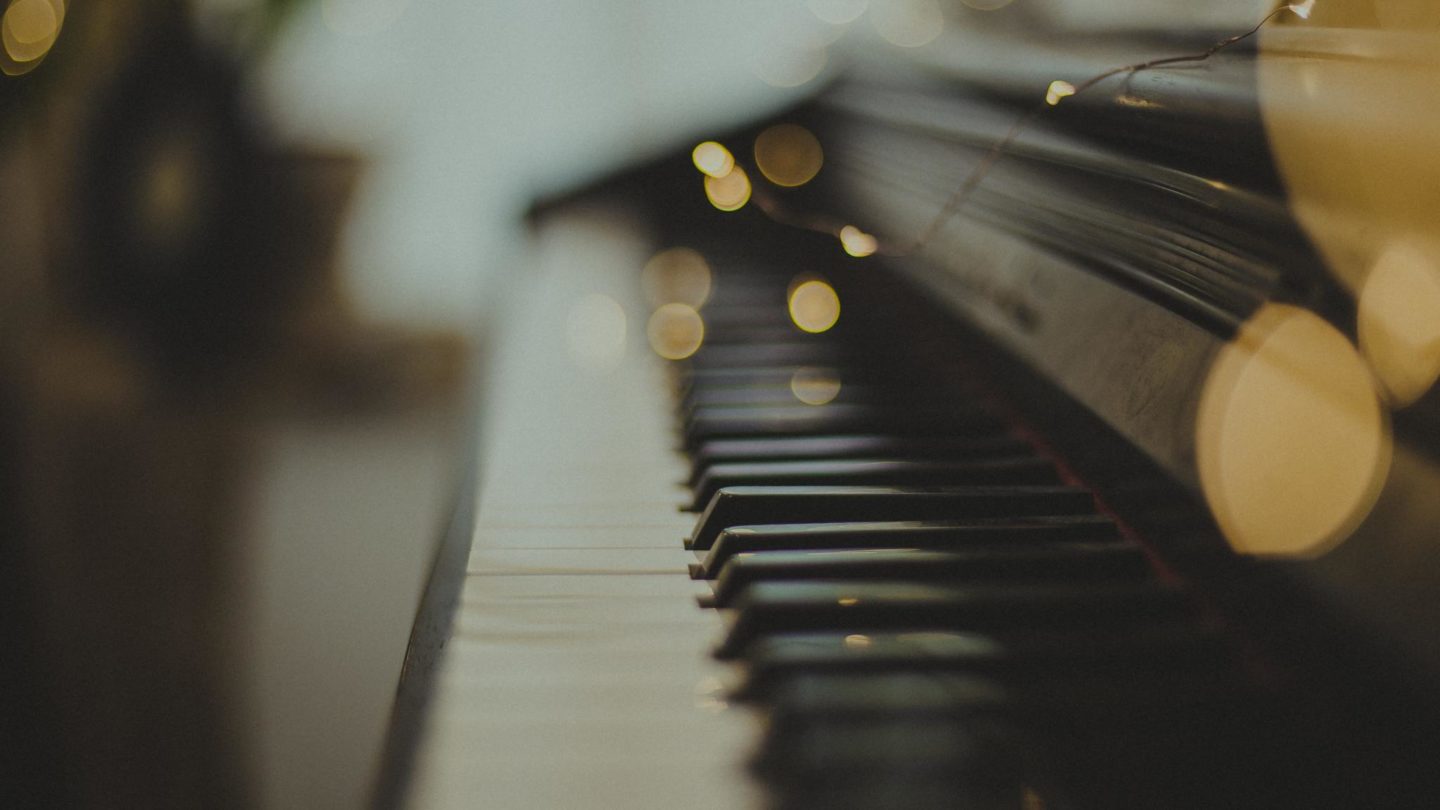 There was a time in my life when I convinced myself that I would never be able to play a musical instrument.
'I'm just a singer.' that's what I used to always tell myself.
There was a time in my life when I didn't believe in my capabilities as a musician because I was made to believe that only those who could play musical instruments are considered 'real' musicians.
'Singers aren't real musicians.' some people used to say.
There was a time when I believed that I didn't deserve to play the piano because it is an expensive instrument, made only for those whose parents can afford to purchase one and pay for piano lessons.
There was a time when I turned my back on music for a while as I focused on other things in my life.
It didn't take long for me to realise that I couldn't live my life in silence and without music.
There should be music in all of us. No matter where we come from or what language we speak, we understand music like it's the language of the soul. All living things on this earth need music. Music feeds the soul of the universe.
So I picked myself up and hoped that I would find someone who could help me bring music back into my life again. I found my music angel here on earth who encouraged me to make music again.
I'm so blessed to have my kind, wonderful and talented piano teacher and her name is Frances Bennett.
There were times when I felt like giving up every time I found things were just too hard for me to learn. She keeps me going and because of this, not only have I managed to learn my pieces and play them beautifully with her guidance, I've also been able to overcome my fears and doubts.
She encourages all of her students to make music. She takes away all the guilt I feel when I've not been able to practice in between our lessons. She tells me that little progress is better than no progress at all. She reminds me that music is to be enjoyed and so she takes away all of the worries I have about making mistakes. When I make mistakes, she encourages me to try again.
I often wonder what my life would be like had I not found Frances to teach me to play piano. I was able to overcome the doubts I had about my music skills in the past. I have so much to thank Frances for. She touches so many lives in so many ways.
I remember a time when she told me to look in the mirror and see the confident and kind woman that I am. She made me believe in myself. She believed in me and because of this, she taught me how to play not just the piano but also the music of life.
I realised that life is like a piece of music and it's up to us to write our music in any way we want to in order to express how we feel. There are major and minor chords; it ebbs and flows in different ways. You can't think of things too analytically because music is all about individual expression and creativity.
You go with the flow, you feel within how you want to write your music. You can sing, you can hum and you can tap the rhythm of life that's within you.
You don't need to be a musical genius to make music. You don't need to be perfect to be happy in life.
That's what Frances has taught me.
Thank you Frances for sharing with us your talents and music. Thank you to you and your family for welcoming us into your home.
Frances has supported the Mental Health Foundation during Mental Health Awareness Week.
She has written and performed a song called 'Time Stood Still' which is available to purchase for 99p and stream on all platforms and all proceeds go directly to Mental Health Foundation.
The Mental Health Foundation has been the UK's leading mental health charity for over 70 years. Prevention is at the heart of what they do and for the wider community, they address the sources of mental health problems including coronavirus.
Below are the links to the Top 5 platforms where you will find her beautiful song. You may copy and paste these links.
open.spotify.com/album/69Bj3VjzOVNg6D9rW15M1W
music.apple.com/us/album/time-stood-still-single/1516690501?ls
www.amazon.co.uk/Time-Stood-Still-Frances-Bennett/dp/B089NC5YWV/ref=sr_1_1?dchild=1&keywords=Frances+Bennett&qid=1592233003&s=dmusic&sr=1-1
https://listen.tidal.com/album/143407366
www.deezer.com/album/152508102
You will also be able to find Frances Bennett's profile on First Tutor if you wish to enquire about her services.