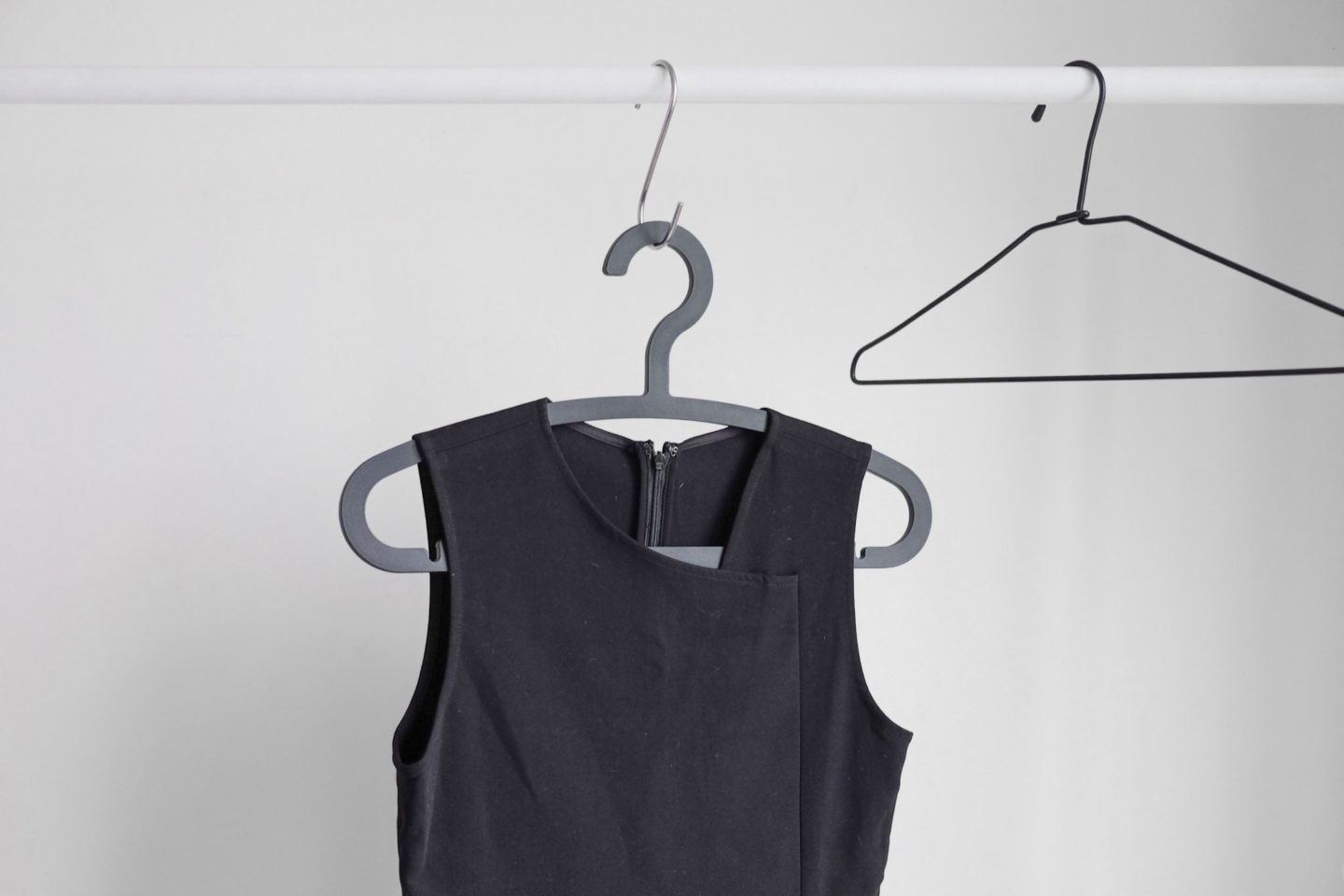 There is nothing wrong with acquiring stuff. Things go wrong when we have 'too much' stuff. I'm not against consumption because in order to live our lives, I believe that we need to buy the things we need. I don't deprive myself of the things I need because deprivation only fuels the feeling of the need to have more. When I started clearing my closet, I found that it was still difficult for me to shed my possessions and even harder for me to be guilt-free when I'm buying things. I didn't want to fall into the over consumption trap again but I also didn't want to stop myself from buying the things I love.
I saw some shoes which I really a few months ago and although I had this strong urge to purchase them, I was strong enough to stop myself from doing so. I had to remind myself that I already had some shoes which were similar. In the past, I would have just bought the shoes because I liked them but no, not this time. I've learned to apply the 'One in, One out' rule in my life.
It's basically exactly what it says, when you purchase something, you must also get rid of an item which you no longer need.
Pretty simple right? Well, not at first but you soon learn the positives of incorporating this practice into your own life…
You get to really use what you have– If you think about it, we often purchase items we don't really need yet because they are discounted or we have them for 'just in case' moments. I believe that this is one of the problems most people come across. Shops are so good in making us believe that they have limited stock just to get rid of items they themselves have over purchased from their suppliers. As consumers, we fail to see through their marketing tactics. I know I was one of those people who overbought for those 'just in case' moments. I have learned now to use up what I have before I buy something to replace the used items I'm about to discard. You get the use and wear out of these items and that makes purchasing them worth it. When it comes to discarding the products, you're ready to do it and you won't feel any guilt because you know that item has truly and fully served it's purpose. It gives me motivation too and it makes me look forward to my future purchases. Knowing that in a few months or years, I get to replace the items I've used with something new is something I now see as a type of reward I can give myself.
You will never run out of storage space– How many times have you said this to yourself – 'I don't have enough space!' Well, let me tell you something which will make you smile… You do! No matter how small your home is, you have enough space…you just have too much stuff and you just have to create more space by discarding your stuff. I'm not suggesting that you need to start throwing away all your items right now to create space even though you still love them! That would be wasteful and I don't recommend that you do that. What I'm suggesting is that you look around and pick out the stuff you think you can live without and don't use anymore. Think about whether someone else will have better use for them. I'm also not suggesting that you start giving those things away to family and friends who don't really want them because that would be unfair. You don't want to burden them with stuff they also have no use for because you're just passing on the responsibility of shifting those items. Donating to charity shops is always a good thing to do. As I mentioned in my past posts, you must only donate items which are still worth selling. If your garments or items are faulty or overused, take them to recycling centers. Once you practice the one in, one out rule, you will find that maintaining the amount of space you have in your home will become easier. You won't run out of space anymore.
You get to see what you truly need– When we have too much stuff, we forget about the items we bought for those 'just in case' moments. Those back up items end up getting stuffed somewhere in the back of your wardrobe or cupboards. Because we forget about those items, we end up buying some more of them thinking we didn't have any in stock at home and the cycle of over buying never stops. When we practice the one in, one out rule, you get to really see what you need. One time, I forgot that I bought a pack of socks and I put them away somewhere. When it came to replacing my old pairs, I bought two more packs of 12 pairs (one pack as a back up) because I forgot about the 12 pairs of socks I stored somewhere. So, as you can imagine, I ended up spending some more money on socks. When I found the other pack, I was so annoyed with myself because I ended up with 36 pairs of socks. I didn't realize I had enough socks all because I stored them away in my overstuffed closet. When you practice the one in, one out rule, you get to keep tabs on what you have discarded and what you need to replace. I sometimes put my empties on the side and make a list of the items I need to re-purchase to remind me of exactly what I need.
Our purchases become more intentional– When you practice the one in, one out rule, you know that you have to stick to discarding something in return for any purchase you make. With this in mind, if you know there is nothing in your home you feel you can get rid of, it forces you to pay attention and use what you have which is already available. I have 6 bottles of perfume in my cupboard right now. Although I have fallen in love with another scent I found two months ago, I have committed myself to this rule so I know that I must use up the other perfumes before purchasing another.
You get to save or earn money by discarding- Did you know that you can make money from your old stuff so you can buy some new stuff? I know it sounds like a silly question but I know the feeling of not really knowing the power of selling your unwanted items online. The process is simple (ish) but it's quite a daunting task to begin with. Taking pictures, writing descriptions and listing them seem like a long and boring process but it is worth it in the long run. Lately, I've sold some of my used items on ebay. Who doesn't love ebay? I don't really purchase a lot of items on there but I must say that I have been able to sell some of my items on that classic selling platform. What I've done in the past is wait until I made some money from my old clothes and purchase the things I need after. This is a great way to practice the one in, one out rule. It's a way to make your old possessions pay for your new ones. It's great when you don't have to touch your current bank balance to pay for stuff. It's like recycling in a way but there is the potential there to make more money if you need to.
Remember, this one in, one out rule won't be easy at first but once you get started, it gets easier and it will make such a positive impact in your life. Since applying this rule in my life, my impulse buying has declined and you will feel more in control of so many aspects of your life. I hope that you find the one in, one out rule useful.
Love,
The Tala
[google_analytics_optout]Click here to opt-out of Google Analytics Tracking[/google_analytics_optout]