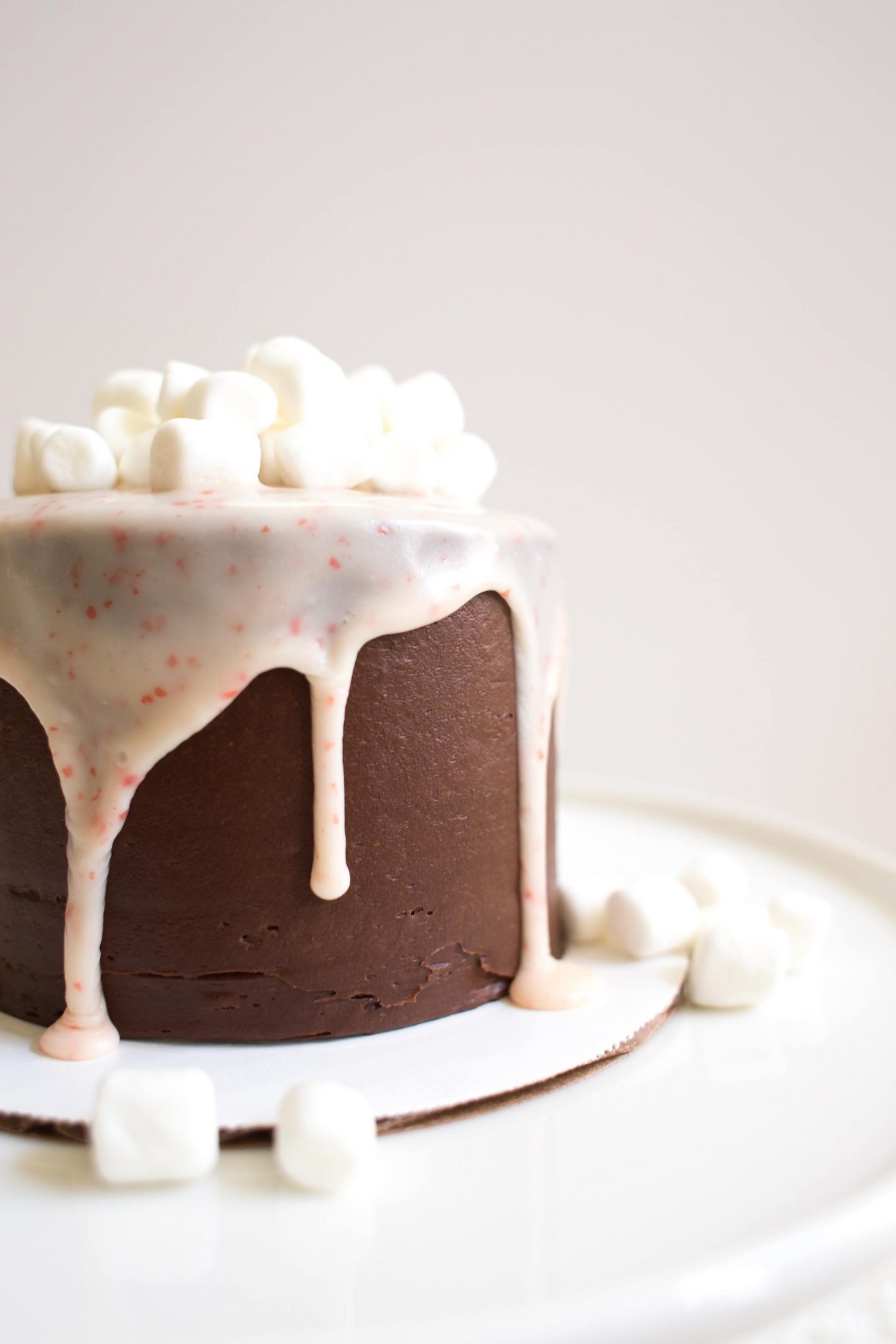 I usually buy occasion cakes from Marks and Spencer or Waitrose but this year, Mom told me not to buy any for her birthday because she ordered some special rainbow cakes from Terri Nour- a lovely baker based in Evesham.
When I got home and saw Mom's rainbow cake, I was amazed by its size- it was big with so many layers of colourful and delicious cake, frosting and buttercream. I wasn't able to take a picture of the Mom's birthday cake; we cut and ate it straight away! (We plan on ordering some more in the future so we'll take a picture then.) It was the most delicious rainbow cake- ever. It was so fresh and not overly sweet which was a refreshing change from all the supermarket cakes we usually have.

Every year, in the middle of the night just before my birthday, my fiance actually gets a jar of Fluff- the marshmallow spread and put it all over a Victoria sponge cake so I can have a bit of a taste of what I've been missing since I moved to the UK- the marshmallow frosting from the Philippine/American bakeries I used to order cakes from.
I asked Terri if she could make me a marshmallow cake in the style of pink roses for my upcoming birthday this April. She kindly told me that she would make me cupcakes with the marshmallow icing on top to see if I would like it. Even though I insisted on paying for them, she refused and told me that she would be more than happy to do it for free so I could see whether it's the right marshmallow icing I've been craving for years.
The cupcakes were delicious and although the marshmallow icing on top isn't the exact same marshmallow frosting I used to have back home, her version is just as delicious so I was more than fine with this. She told me that she would try again one more time after I sent her a Youtube video I found with the step by step guide of how to make American marshmallow frosting. She told me that her steps are just the same- only that she mixed it with butter so she kindly tried again one more time and her efforts paid off.
Terri successfully made the marshmallow frosting I've been craving for!
Terri is a great example of someone who has the courage to follow their dreams. Her love for baking is what motivates her to not only bake the most delicious cakes but also give the best customer service. I still remember the time I went to a five star bakery to ask if they would bake me a cake with marshmallow icing and they didn't even consider it. Terri was different in the loveliest way possible. She was willing to try and go above and beyond for me. Without hesitation, she made me the cake I asked for and took the time to truly ask about what my favourite flavours are. She talked about the different options and suggested what flavours go together.
When she delivered my cake, we were all amazed by it and I was overwhelmed with excitement and joy. The pink marshmallow icing reminded me of my cakes from 'Tinapayan'– my favourite Philippine bakery. Duke, our lovely dog, was also excited about it! He couldn't keep his eyes off the cake!
I thank my wonderful Mom for finding Terri and introducing me to her. We never thought we would ever find a UK based baker who would be willing to make my all time favourite marshmallow cake but Terri made it possible for me.
Thank you Terri for making our dream cakes come to life.
If you ever want a special cake baked just for you, I highly recommend Terri Nour, not only will it look amazing and taste delicious, she will sprinkle it with lots of love.
You can email Terri on: [email protected]